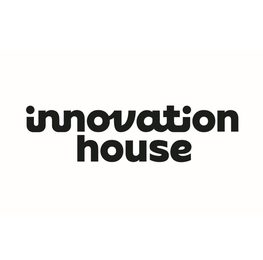 Innovation House Finland
Co-working space with holistic well-being and smart working services
Sales Innovation showroom for our members. Match making for startups and corporations. Faster growth can be achieved through our strong ecosystem and network. People We care about! Everyone is unique and every new connection is an opportunity. We provide a high quality working environment with diverse possibilities for daily exercise. Sportsmanship Fair play, that's how we keep our valuable relationships going on. Success is gained by sharing knowledge, not hoarding it.
Innovation House Finland
Innovation House brings a new generation of innovation culture combining a sparring site, a network and a business angel nest, where counterparts complement each other. Its operation helps build and grow companies by combining well-being, quality and cutting-edge business. Innovation House Finland's founders had a dream to change the business culture in Finland by helping companies move forward with passion and courage without forgetting individual well-being. The operations serve both Finnish companies for international markets and international companies looking for a foothold in the Finnish market. Innovation House´operations promote the growth and internationalization of start-up companies functioning both as a place and a network. This is a combination of strong data and creative freedom, as well as a broad network of experts with a focus on sharing and transparency. The sense of community is strong and members are keen to participate in the activities and events organized by Innovation House, from after-work networking to mountain climbing. The high end services are delivered with care and a very special touch created by the founders, in fact many members say they feel like coming home when they arrive. A deal-bell is used when members strike a good deal which brings everyone together to celebrate, also failures are shared as a learning process. The popular "sleep corner", a conference room with a bed promoting rest, the augmented climbing wall as well as weekly free yoga for members helps ensure members prioritize their own well-being. Many start-up members have reached incredible growth during their time at IH and even IH itself has grown so much that a new Helsinki based facility recently opened. Innovation House is much more than a co-working space, it is an energetic and inspirational start-up community where innovators can connect in an authentic and collaborative environment.